Places Pages
These pages are a collection of words and pictures of places on Earth, occasionally places that no longer exist. This site is not just a collection of photos, but also information about the places. These pages sometimes include drawings, maps, directions, and hours, all to help you find places to visit and inform you of why these places may be of historical significance. Because these photograph are used for reference for design work, they often include details.

Select a United States state, district, territory, reigon below.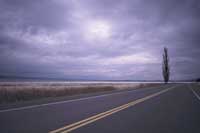 Road Trips is a collection of travel articles.